Almost a year ago, in March 2016, I started eating a Keto Diet.  When I say "diet" ai am not talking about starting to eat a diet where it is all about losing weight, something that after 60 days I am going to go back to "eating regular".  No, what I am talking about is a lifestyle change.  We all eat a diet, we are not all "on" a diet, though.  I am eating a diet and making that my lifestyle.
Basically, Keto is a LOW Carb, High Fat diet.  You get about 65 to 70% of your calories from fat, 20 to 25% from protein, and 5% or so from carbs.  I try to eat as few carbs as possible.  This keto diet has done wonders in controlling my diabetes.
When I first started eating keto, I lost a fair amount of weight, about 30 pounds or so.  This came after gaining about 70 pounds due to using a lot of insulin.  I started using Insulin in 2015 to control my diabetes, and I was using 100 units per day.  After switching to a Ketogenic eating habit, I am now using 26 units of insulin per day.  Insulin promotes weight gain, so I want to use as little as possible and still keep my blood sugar in control.  That is why I decided to try Keto, and it has achieved the results I am looking for.
In June 2016, though, I had a heart attack.  My doctor was not happy about my Keto diet, he encouraged me to eat more carbs, and I agreed to make a small increase in my carb intake.  I did that for about 6 months or so and spent that time researching about Keto lifestyle and its relation to heart disease.  There really was no correlation that I could find, and in fact, one of the major risk factors for heart disease is diabetes, so I felt that by keeping my diabetes in tight control, it was very good for my heart.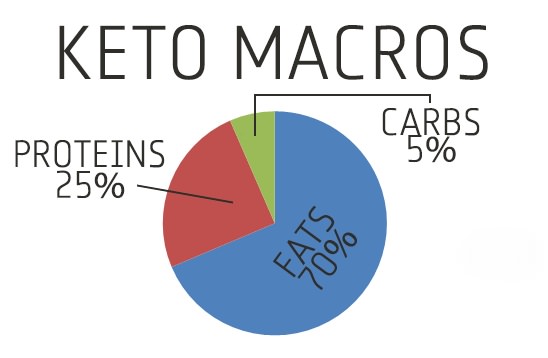 Because of the research I did, I decided to go back to Keto in December 2016 or January 2017, I don't recall exactly when I made the decision.  I have been eating full out keto for a couple of months now, my blood sugar is in great control, and I am feeling good.  Problem is, I am not really losing weight!  I am keeping my weight at a fairly consistent number, but I want to lose some weight.  I don't ever expect to be a fitness guru or start doing male modeling, but I want to be healthier and to feel better.
Recently, I started hearing about "Keto IF".  Hmm… what is IF?  IF stands for "Intermittent Fasting".  Basically, you fast part of the day each day, and you eat only a few hours per day.  You can choose your own level of IF.  It is common for people to do a 16/8 IF, or maybe an 18/6 or something like that.  If you do a 16/8 IF that means that you fast 16 hours per day, and for 8 hours per day you eat a keto diet.  They say you can eat as many calories as you want during the "eating hours".
Today, I started giving it a try, to see if I can kick start some weight loss.  I am writing this on Tuesday, February 14, and it is 10:12 AM as I type this.  I will publish this post tomorrow.  The last time I ate was at about 7 PM last night, and I am not hungry.  My plan is to eat a small lunch at 2 PM this afternoon, which will be 19 hours of fasting.  I will eat a normal keto dinner at 6 or 6:30 tonight, and by 7 PM I will not eat again today.  So, if I maintain that schedule, I will be doing a 19/5 IF.
Right now, I do not feel hungry, and I hope that lasts until 2 PM when I will eat something.  I have been drinking coffee this morning, and I think that has helped keep my appetite low.
I am looking forward to seeing what kind of results come with this new Keto IF that I am trying!