In the past couple of years, particularly in the past 12 months, I have really made great strides in improving my health. Most people who have read about my story would agree with this evaluation fully.
I am now down 200 pounds from my peak weight of 430 pounds.
After being diabetic for 25 years, I no longer have the disease.
After having a stroke in 2001 I made some marginal changes to improve my health.
After nearly dying from heart disease in 2016, I made dramatic changes, lost a lot of weight, and have a healthy strong heart now.
I am very proud of the things I have done to turn my health around and to improve my life. If you would've asked me just a few years ago, I never thought it would've been possible. I have been obese all of my life. I am right on the edge of no longer being obese, based on BMI.
But am I stupid?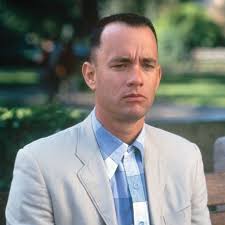 Lately, I've been thinking a lot about some of the things that I've done over the years trying to improve my health. I can only shake my head and wonder how I could've been so stupid.
Honestly, though, so much of what the medical profession has taught us over the years has led many people toward doing stupid things in the quest for better health. From what I have learned in the last year, there are just so many things that have been drilled into our heads that are completely wrong! It makes people feel stupid. Also, when we think we are trying to improve our health the truth is in many cases we are actually hurting our health.
Some of the things that I have done, while completely in line with what doctors have told me, have been absolutely stupid.
I'm going to be having a number of upcoming articles detailing stupid things that I have done over the years to make my health better. Truth is, most of these things have probably damaged my health. I am only happy that I was able to turn things around in the recent past.
For now, why don't you post a comment below telling me of some of the stupid things you have done! When I say that you have done stupid things, I do not mean to speak badly of you, in fact, in most cases, you are probably doing what doctors told you to do!
So, let's hear it! What things have you done in a quest to improve your health which, in hindsight, were just downright stupid? Let's hear it. I will be sharing mine in the coming days.