My fasting is going very well. I started fasting on May 16, Philippine time, and I'm still continuing. As I reported two days ago, on day six I did eat two eggs but have eaten nothing else since May 16. So, about 2 1/2 weeks so far. In that 2 1/2 weeks, I am down about 23 pounds at this point. I'm very happy with that. If you extrapolate that out to a month, the results are fantastic.
In addition to the weight loss, I'm feeling fantastic. I'm writing this article on Sunday afternoon, and it will be published on Monday morning. Today, I am so full of energy, it's been a while since I've experienced this. When I first started fasting 2017 I used to feel this surge of energy every time I fasted. In recent months, I have not felt that surge of energy. I am not sure if the extra energy is not there or if I am only used to it now, so it is hard for me to recognize. If I have only become used to the surge of energy, that means that right now I must be having a much larger surge of energy than before. Whatever it is, I'm really enjoying this.
Another benefit of fasting is widely recognized is the mental clarity and a surge of brainpower. I'm also really experiencing that.
Because of this surge of energy and brainpower, it is making me super motivated in continuing my lifestyle of fasting and ketogenic eating when I do eat. My goal for this fast as 30 days of fasting, but the way I feel right now, I'm thinking I may go beyond 30 days. We will just have to see how it goes because I will do what my body tells me. Right now my body is telling me that he can go on a long time. I am really in the zone right now, and I'm enjoying it greatly.
How about some support?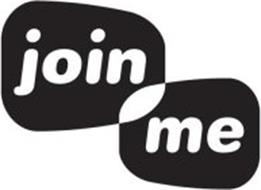 I'll tell you what, I want to put out a challenge to my friends and others who follow me. If you are overweight if you are in bad health, or you just want to experience a great thing, how about joining me? I'm not saying you need to fast for 30 days, not even for 10 days, not even a full day unless you want to. Start off by eating a ketogenic diet. High-fat, moderate protein, very low carbs. After a couple weeks of eating this way will find that it is easy for you to fast. Start fasting intermittently, fast for 16 hours a day, that just means skipping breakfast is starting to eat at lunchtime. That should not be hard to do. Please join me now! The health benefits are great, and I would love to see some others supporting my long fast by getting started themselves. I have had lots of friends get started in fasting, and I would like to see even more join.
How about it? If you will support me in this way, I'd love to hear about it in the comments, and I will also do everything I can to motivate you! Let's hear what you have to say.