Back on Track
I Started yesterday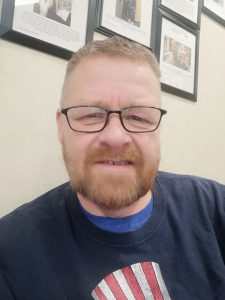 I told you last week that I have not been fasting much for the past months, and that I was ready to get back on track. Well, I'm doing it now!
In fact, as I write this (and will publish it within 30 minutes from now) I have just completed day 1 of my fast. The last time I ate was 6 PM yesterday, Tuesday. It is currently 8:45 PM on Wednesday night, so I am nearly 27 hours in and I'm feeling great.
It feels so good to be back into fasting after an absence.
Four Months with little Fasting
Starting around November 1st, 2018, I have not done much fasting. I have done a few short fasts of up to 3 days, but my body had grown used to doing a lot of 10-day fasts, and I feel that is what I need.
I will say, I have done Intermittent Fasting continuously. Most days I eat only one meal a day (OMAD). Sometimes I eat two meals, and sometimes even 3 meals per day. But, the majority of the time I do OMAD. But, I want to string together at least a week, and more likely 10-days with no meals. So, I am aiming for that.
Want to join me?
When I published my article last week, a lot of people told me that they want to join me with some fasting. Hey, no reason that you have to do 10-days or any certain number of days. Even if you just want to do Intermittent Fasting that is fine too. But, if you want to join me in doing whatever kind of fasting works for you, I'll be here to support you. You can email me, message me, or whatever works for you. I am not a doctor, but I am an experienced faster, and I would be happy to offer whatever help I can. Just let me know.
If you want to join, leave a comment below, or on the Facebook post about this article, and we'll establish communication!
What can you consume during Fasting?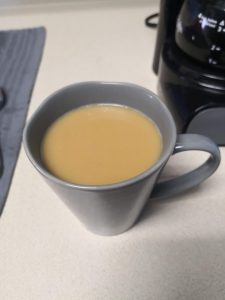 Well, that is up to you. For me, here is what I will consume:
Water
Coffee (usually black with a touch of Stevia, but sometimes with a bit of heavy whipping cream if I want or need it)
Bulletproof Coffee in extreme circumstances where I feel I am about to break my fast.
There are many kinds of fasts, though. Egg fasts are popular, where you allow yourself to consume eggs. I am not going to do that, but if you want to, that's fine! We are all adults (children should not fast, in my opinion) and we all get to decide what is best for us, and what we are able to do.
Ketogenic Foods
If you feel that you must consume some kind of solid food during your fast, I recommend strongly that you stick with ketogenic-friendly foods.
A Ketogenic food plan would be big on fats, moderate on protein and very low carb. While fasting, I recommend that you don't consume any carbs at all, and as little protein as possible. If you must consume something to keep going, try to do fat (that is why I am reserving the possibility that I will consume bulletproof coffee if it is necessary).
Let's do it!