Since around the beginning of August, I have been very worried. The thing that I have been worried about is my blood sugar.
In 2014 (and for years before that) my blood sugar was out of control. I had been diagnosed with diabetes more than 25 years ago, and a few times I got my blood sugar somewhat into control, but for the majority of those years, it was way out of control. In 2014, I was hospitalized with a bad infection from the bite of an insect. I had thought that my health was very poor, in fact, I did not feel that I had many years left, even though I was still relatively young. While I was in the hospital, the doctor did a lot of tests on me, and he, surprisingly, told me that I was actually in very good health, except for one thing. He told me that my diabetes was way out of control, but he also said that if I could gain control over the disease I could live for a long time!
This news excited me, and I decided to put in a huge effort to control diabetes. I was somewhat successful. I lowered my blood sugar, which had been in the 400s, down into the high 100s. That was still too high, but I was eating a good diet, exercising a lot and it was as low as I could get it. The doctor told me that I needed to take insulin, which I resisted. I was not afraid of giving myself the injections, I just did not want to go down that road. I felt that it was a sign of weakness that I could not control the disease through diet and exercise. After about a year, I finally gave in and accepted the doctor's recommendation, and I began taking insulin injections.
Over the course of about a year, my need for insulin only increased. I got very good control of the blood sugar numbers, but I was taking about 100 units of insulin per day. That is a lot.
One of the side effects of insulin is that it causes you to gain weight. Gaining weight is not good for diabetes. So, it is kind of a cath 22 situation. You are, more or less damned if you take insulin and damned if you don't take it. While I was on insulin my blood sugar ranged from about 120 in a fasted state up to about 160 after meals. My HBA1C was 5.3, which is considered normal. But, this was with insulin.
When I started doing an LCHF diet, my need for insulin decreased. I got down to the point where I was using only about 30 units per day of insulin. I also lost weight. But… I also had a heart attack and had to have a quadruple bypass. The heart attack was not caused by my diet, though, it was caused by damage done from years and years of uncontrolled diabetes.
After my bypass (November 2016), I decided, against my doctor's wishes, to go back on an LCHF diet. I was getting good results on that diet, and I enjoyed it also. After about a month and a half of doing the LCHF, I learned about fasting. I started out in February 2017 doing Intermittent Fasting (IF). I was fasting 16 to 23 hours per day, and eating between 8 and 1 hours per day. I started off doing 16:8, but I liked it so much that I ended up going to 23:1.
During my IF time in February and early March, I no longer needed to use Insulin or any oral medications for diabetes and my blood sugar numbers were completely normal.
In March, I decided to do 10-day water fast. On day 7, I had to eat, so I ate one hard-boiled egg, but nothing else during the entire 10 days. I lost a lot of weight during that time, and my blood sugar numbers were in the low 60s. I felt great! Shortly after that I went and saw my Endocrinologist and he told me that I no longer had diabetes. I was ecstatic!
In the months since March, I have continued doing Extended Fasts (EF).  I have done fasts of 10 days, 12 days and 15 days was my longest fast. For a month or more, I did 6 days per week of EF with a 1-day eating window. It felt great, and I ate only LCHF foods during my eating window.
Starting around the first of August, my blood sugar numbers got high! I was shocked. That was about 6+ weeks ago, and ever since then, my blood sugars have been reading in the 150s. For example, yesterday, I was on day 5 of a fast. I had not eaten anything at all for 5 days, but my blood sugar was 155. I could not understand it, and it scared me.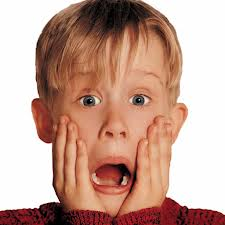 I thought I had left diabetes behind, but with a fasted blood sugar of 150+, that means diabetes! I was shocked and scared. I was very worried. I did not say anything to anybody and did not write about it here. But, something happened yesterday, which made me decide to write about this.
The rest of the story is pretty interesting, but this post is already long. Tomorrow I will finish the story, and tell you what happened that was so interesting! You might be surprised, I know that I was.
Tune in tomorrow for Part 2. Same time, same website!
Read Part 2