Today, I am going to talk about breaking a fast.
What I eat to break a fast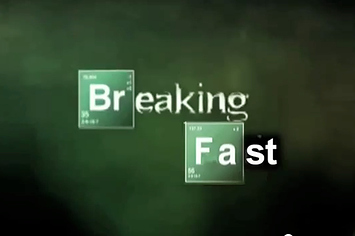 When I first started doing longer fasts, breaking the fast was a big concern to me. What would I eat? I read a lot that you had to be gentle on your stomach when breaking a long fast, and I think that is true.
Firstly, when I am not fasting, I always eat a low-carb ketogenic diet. I eat a lot of fat, a moderate amount of protein, and very few carbs at all. About the only carbs that I eat come from vegetables.
I started out breaking a long fast with some soup, broth or something of that nature. Maybe later I would eat a boiled egg or some nuts. Just small amounts of food that would not upset my stomach.
I did this for a while. However, as I have become more of a frequent, and long-term faster, I think my body has become accustomed to breaking the fast. Now, I pretty much eat whatever I want (ketogenic food) when I break a fast, and as much as I want. I never experience stomach problems from breaking a fast. You should be careful, maybe you should keep breaking the fast in a light way, but I don't find that to be a need of mine. We are all different, though.
Since I usually eat only 1 to 3 meals per week, when I break my fast now, I almost always eat 3 fried eggs covered in cheese (cooked in coconut oil). I love this meal for breaking my fast. It is filling, tastes good, and I enjoy it.
If I am going to eat more than the one meal, I will almost always also have a green salad. Generally, my salads consist of several types of lettuce, tomatoes, bok choy, some other vegetables that are available here in the Philippines where I live, and that kind of thing. I also almost always put some meat in my salad. My go-to meat for that is grilled chicken, but sometimes I put other types of meats, just whatever I feel like and what is available in the house. I use a homemade salad dressing that is kind of like Wishbone Italian Dressing. Heavy on the oil (olive oil), and with some dijon mustard in it. I have gotten where I love salads, and sometimes I even forego the eggs and break my fast with a salad. Additionally, I use either a low carb tortilla or a "wrap" made with scrambled eggs with my salad. It is very filling and enjoyable.
After I eat my evening meal after fasting, I also have a "keto mug cake" for dessert. I enjoy that, and it fits into my macros. Makes for a satisfying "feasting time" and prepares me for another 6 days.
What if I can't make it?
Hey, we all go through times when we plan to fast 5 days, 8 days, 10 days or whatever, but after a couple of days we just can't-do it. Happens to me. Nothing to be embarrassed about or ashamed of. If you plan to fast for 6 days and break it after 2 days, that is not a failure! That is a successful 2 day fast! It will help you make progress even if it is shorter than you hoped for. You should, however, feel no shame for needing to stop early!
If you are feeling that you can't make it for your planned time, my suggestion is to consume something small and see if that will help you keep your fast going. Things I have consumed to continue my fast:
Bulletproof Coffee
A boiled Egg
Some bone broth or soup
These things generally generate little insulin response, and if they extend your fast, great! If you still feel you must break the fast, do it! Again, there is no shame in taking in something small to extend your fast, or need to break the fast altogether.
Next article, I will talk about how to tell if you are in ketosis.
Read the entire series!
How to get started with Fasting: Part 1
How to get started with fasting: Part 2