Father & Son Fasting
How are we doing?
After extended Father & Son Fasting, yesterday, Monday here in the Philippines, was a Feasting Day for my son, Chris, and I.
Our pattern has been that we fast for 5 straight days, then we eat on the 20th hour of day 5. So, we really fast for 4 days and 20 hours, but that is close enough to 5 days that I don't get technical about it.
Feasting Time means Grocery Shopping
Father & Son Fasting means that the time comes when it is time for Father & Son Feasting! So, yesterday, around Noon, Chris and I went to the supermarket and bought supplies for our feast. We mostly bought vegetables (lettuce, tomatoes, cabbage, onions, etc). We also bought some ground pork, some sesame oil, and a few other needed household supplies like soap.
The Start of our Feasting Window
When we got home, my niece prepared a salad for Chris and one for me as well. While she was preparing the salad, I cooked 3 eggs for Chris and 3 for myself. Chris likes his eggs scrambled, and I like mine sunny side up. Just as we finished eating our eggs, the salad was ready, so we ate that as well. Both the eggs and salad were delicious.
The eggs and salad meant that Father & Son Fasting was finished for a few hours!
For the rest of the afternoon we did not eat, but at about 5 PM we ate some "crack slaw" (see the recipe below). That Crack Slaw is delicious. We have eaten it many times over the past 6 months or so, and it was good to enjoy that again.
Progress for Chris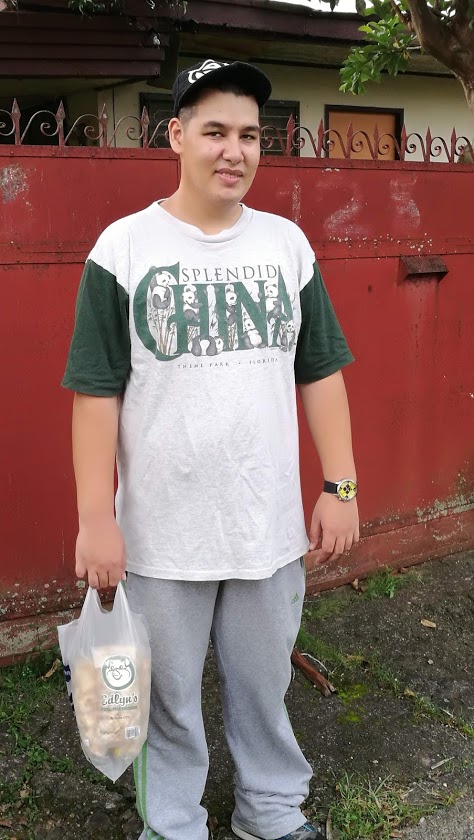 Chris has been doing great with his 5-day of father & son fasting. Five days of fasting, followed by a 4-hour eating window, then immediately fasting for 5 more days after the end of the 4-hour eating window. It is working great!
Check tomorrow for a report on my Progress
Father & Son Fasting has been great for me too! am experiencing some great results, which I will tell you about tomorrow.
We are not really tracking Chris's weight, but he is noticeably thinner. He also reports to me that he is wearing clothes that did not fit him a couple weeks ago, and those clothes are actually getting too big for him now! I especially notice that his face looks much thinner. Chris also has had an acne problem, and that has really cleared up!
Can Fasting Help Chris's Mental Condition?
What I am really watching for with Chris is any possible sign of mental changes. As I told you before, Chris is mentally retarded. There is a lot of research showing that fasting and a Ketogenic diet are very helpful for Autistic people, so it is interesting to me to see if Chris experiences improvement from this lifestyle with his condition.
It is too early to tell if improvements are happening, but I am seeing a few promising signs, which makes me feel very happy.
Seven Days?
Yesterday, I asked Chris if he wants to shoot for 7 Days of fasting this time instead of our normal 5 days. So far, Chris has easily done three rounds of 55-days fasting. He has not had a hard time with it at all. When I asked him about doing 7 days, I was kind of surprised when he immediately said yes!
I never really thought that Chris would choose to fast, but he made the decision on his own, and I was very happy to hear it when he said that.