I have not mentioned it that much on this website, but I have to say, I am very happy with the way my blood pressure is shaping up!
Since I started doing intermittent fasting, in February of this year, my blood pressure has really gone down, and required less medicine than before!
When I had my heart problems last year, my blood pressure was in fair control, in the 130-140 range for the systolic measurement. That is below hypertension, but kind of borderline. At the time, I was taking one medication to keep my blood pressure in that range.
My cardiologist, though, wanted my blood pressure to be lower than that, in order to give my heart a rest and make it work less. He ended up changing the one hypertension medicine that I was using, and added two additional medications too, in order to keep my blood pressure at 120 or less for the systolic reading. So, in all, I was using 3 different medications for my blood pressure.
Using these three medications, my blood pressure was ranging between 105 to 120 for the systolic reading. My doctor was very happy with this.
When I started fasting, and in particular when I did my first long-term fast (10 days), my blood pressure started dropping pretty significantly. Because of the drop, I was feeling dizzy at times, and I decided to lower my use of medications. I planned to talk to my doctor the next time I saw him but felt pretty good about lowering the meds, as long as I kept my systolic reading below 120.
By the end of the 10 days fast, I had stopped using all of my hypertension medication, and my systolic reading remained at 120 or less with no medication. That made me very happy.
ESWL for my Kidney Stone
About a month ago, I had my second round of ESWL (sound wave) treatment to break up a large kidney stone. While I was in for that, the anesthesiologist told me that my blood pressure was fine, but my heart was beating faster than it should. I told him all about the fasting, and how I had eliminated all use of hypertension medication. He said that was fine, but he was concerned that my pulse was in the high 90s at rest.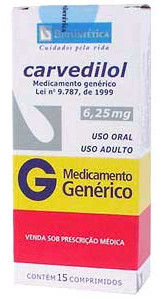 One of the BP meds that I had been using was Carvedilol. Carvedilol is good for the heart, and one of the benefits is that it slows down your heart. When I was using Carvedilol, my pulse was more in the normal range, around 70 or so, sometimes in the 60s or even in the 50s. The anesthesiologist recommended that I check with my doctor and consider getting back on the Carvedilol.
So, I did check with the doctor, and we decided to go back on the Carvedilol again. I have been using one tablet each day, 75 mg. Now, my pulse is 70, as of this morning.
How about my blood pressure? This morning it was 107/76. Very nice! I was happy with the blood pressure when I was taking no medication at all, but I also want to keep my heart happy, and not work it too hard. So, in order to control my pulse rate, I am OK with using one medication.
Now, even on the days that I eat, my blood pressure is fine. I cut down my medication by 2/3, and that makes me very happy. If the day comes when I can keep my pulse rate down with no medication, I will be even happier. I would imagine that would be possible with more weight loss because the amount of work my heart will need to do in order to support my body will be much less.
Still, it is a victory to cut way back on medication… I'll take that!