I get so much Fasting advice
This time from a real expert
I get a lot of fasting advice from people. Most of those who give me advice is negative and know nothing about fasting.
In this case, although the article title says the advice was from an expert, I was being facetious. The advice came from somebody who has never fasted before as far as I know. If he has fasted, it has been only minor fasting, at best.
I am an experienced faster
In 2017, as close as I can estimate, I fasted for around 200 days in total during the calendar year. That is more than half of the time!
So far, in 2018, I have done around 160 days, so I am on track to match what I did last year, I would say. I don't really set out to set a record or anything, but I do like to keep a decent count of how many days I spend fasting.
The advice gets old
As I said, most of the "advice" I get is negative and comes from people who know just about nothing about fasting.
It gets very old and frustrating, especially when the person is a friend.
A lot of support too
I have to say, though, there are a lot of my blog readers and friends who are also very supportive. They tend, however, to give me a kind word, a thumbs up, or whatever, and move on. The negative nellies tend to come back again and again. Some "friends" have even called me an idiot for fasting, yet they continue to think they are friends. Funny way of showing friendship.
The results show, though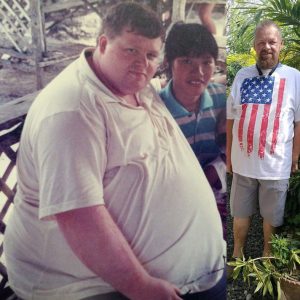 But, just by looking at me and comparing how I look compared to a couple years ago, it is easy to see that I have benefitted greatly from fasting.
I have lost a lot of weight. I am down almost exactly 230 pounds right now from my peak weight.
I used to have diabetes, and it was very serious. Now, I am no longer diabetic. I had a heart attack and quadruple heart bypass in 2016. Now, my heart is very healthy.
The most important thing is that I feel GREAT!
Anyway, my strategy is to mostly just ignore the negative people. Some people are basically negative about every topic. I prefer to try to remain positive, have a good attitude, and keep pushing forward!